This Ain't Happy Days XXX
You'll Be Hoppin', Boppin' and Cock Rockin' with...
Apr. 28, 2009
122 Min.
Synopsis
Watch America's favorite 1950's gang go from wholesome to horny in this rockin' sex romp! Richie, Potsie and Ralph Malph ask The Fonz for some advice picking up cheerleaders, but when push comes to shove only Richie has the guts to go through with it. Joanie finally gets Chachi to ask her to go steady, but this doesn't stop him cheating on her with her best friend Jenny Piccalo. Meanwhile, back at the Cunningham household, Mr. and Mrs. C are upset about Richie acting and dressing like Fonzie.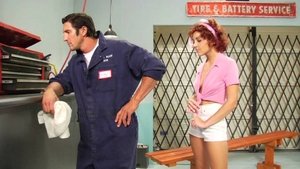 Original title
This Ain't Happy Days XXX